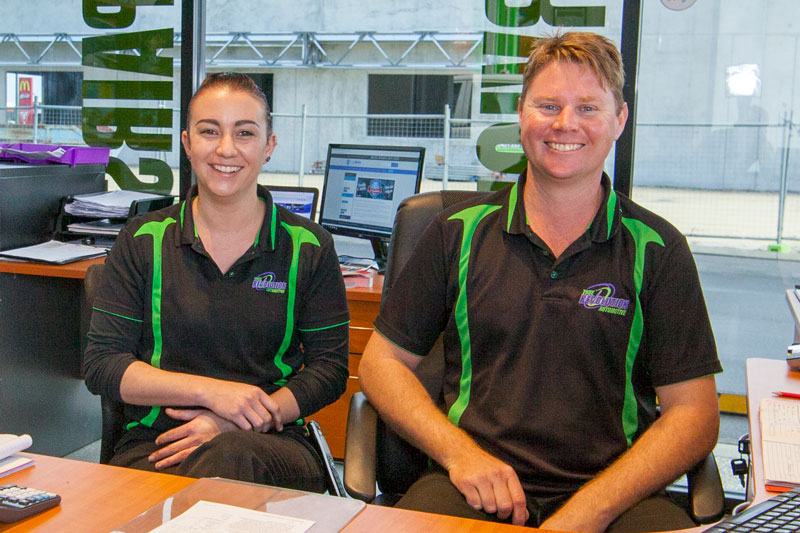 Since opening True Revolution Automotive back in 2016, owners Jarred and Bianca have maintained a high standard of workmanship and repairs, as well as a customer-first approach to service that has seen them attract business from throughout the competitive Bunbury area.
Between Jarred's background in civil construction and Bianca's ten years of experience servicing and repairing many makes models and classes of vehicles, you will be pleased with the advice, service and maintenance and repair options available.
As we are a small family owned and operated service centre, we understand the importance of excellent customer service, offering a drop off and pick up service to the local area and a location close to amenities and the ever expanding Treendale shopping options. Servicing your needs from a modern 5-bay workshop with friendly, professional staff, we offer greater customer satisfaction with support and convenience.
For the highest quality repairs in a modern workshop, and a team of repairers ready to put you and your vehicle first, True Revolution Automotive is at your service. Give us a call or drop in to find out how we can help you.
Proud Members of the Australind Community
Jarred, Bianca and the team at True Revolution Automotive are proud to be part of the Australind community, and enjoy being able to give a bit back whenever and wherever possible by supporting our youth, community groups and charities by:
Donations to charity organisations
Supporting other local small businesses
Encouraging and mentoring students through work experience programs